Switching from AppleCare to AKKO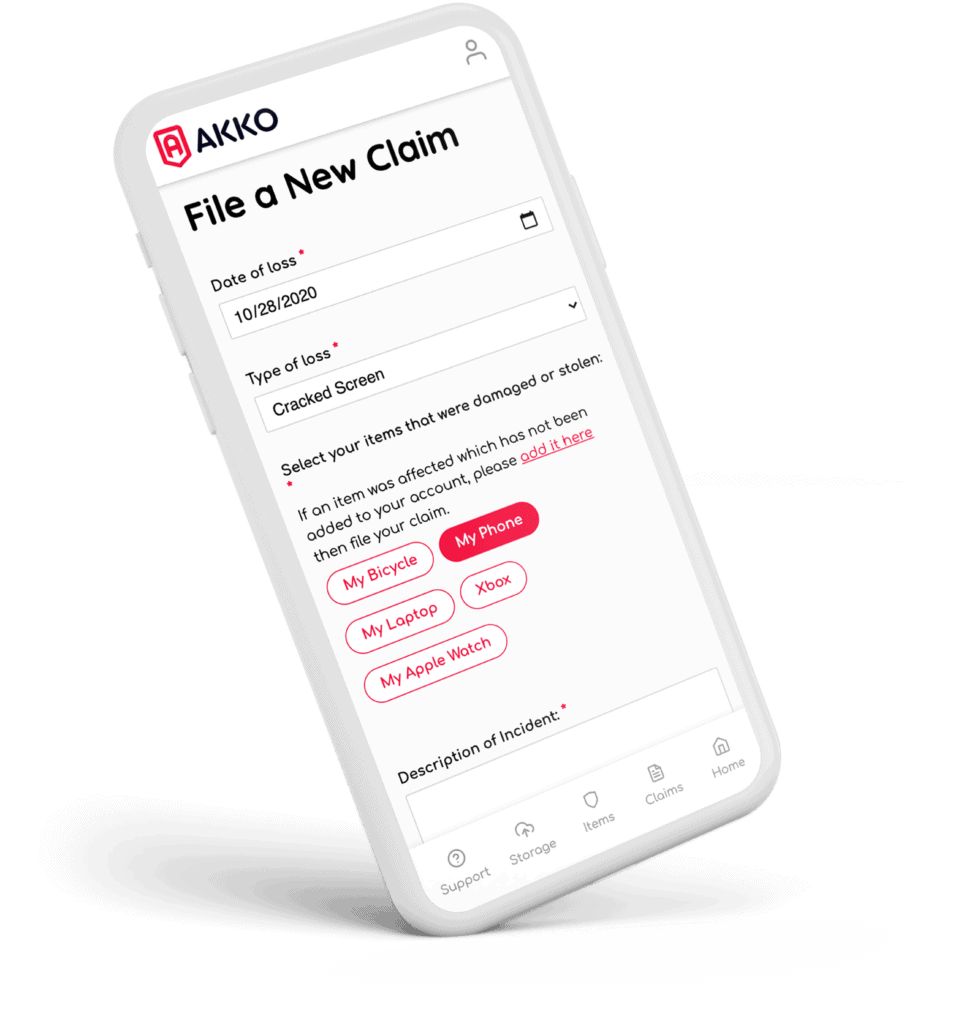 Finding an AppleCare alternative can be frustrating – not to mention complicated. And it's made that way for a good reason: most people don't want to go through the hassle of canceling. In fact, lots of insurance companies bank on that fact to make money.
It shouldn't have to be like that. That's why we've broken it all down with an easy how-to guide. It'll make switching from AppleCare a little bit easier – and finding a new, more cost-effective plan a whole lot more fun.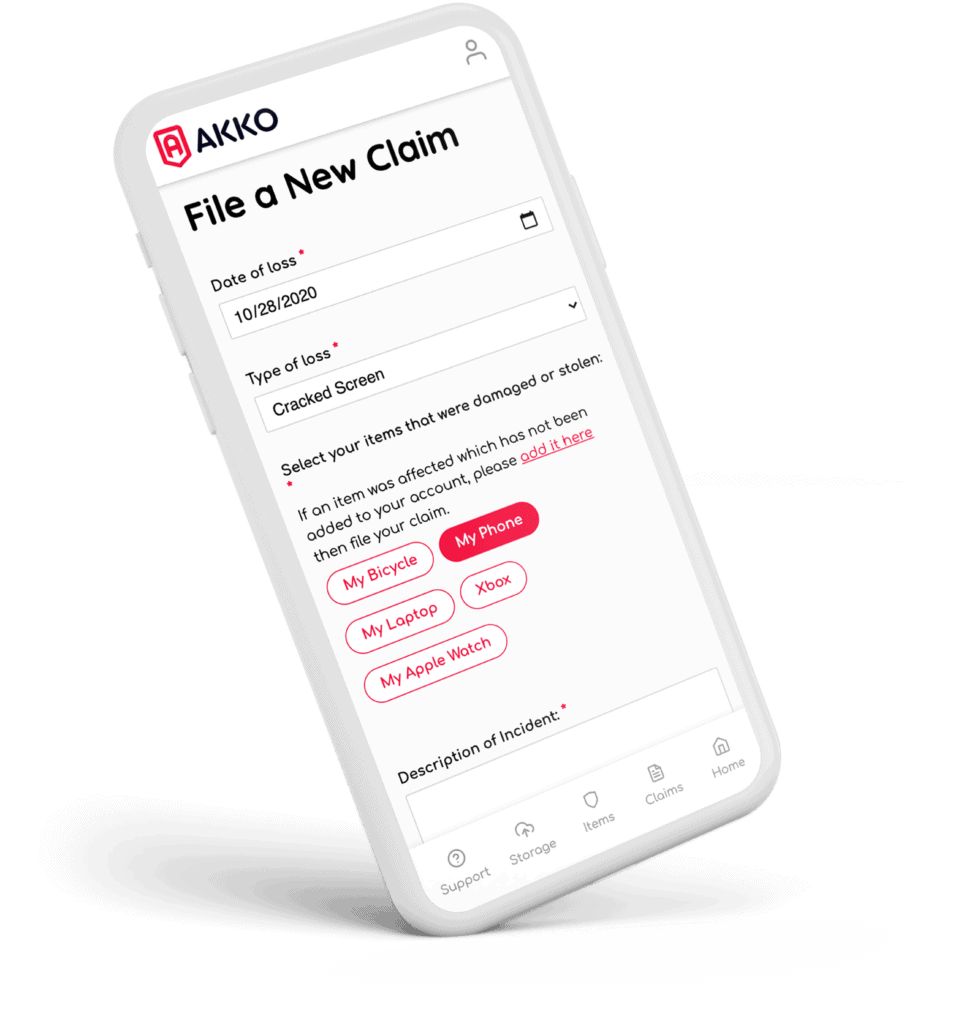 Looking for an
AppleCare Alternative?
A lot of people are. AppleCare+ is a great coverage option for people with an iPhone. However, that coverage is pretty selective. You can only get AppleCare+ if you purchase a brand-new iPhone directly from Apple – and that purchase has to be a recent one.
For people who aren't looking to buy a new phone on a regular basis or for those who are looking for deals on refurbished or older models, AppleCare+ is hardly an option.
Luckily, AKKO offers a great AppleCare alternative that not only provides phone insurance, but also the ability to insure multiple devices. Switching from AppleCare to AKKO means that you'll be able to bundle all of your devices under one simple plan.
Used or refurbished devices
Theft/Replacement
$75 - $99
Used or refurbished devices
Theft/Replacement
$75 - $99
Unlimited for Damage
2 Theft/Lost per 12 months
Used or refurbished devices

Only if purchased through
Apple Refurbished.

Deductibles (Theft/Replacement)

Unlimited for Damage
2 Theft/Lost per 12 months
Benefits of AKKO Phone Insurance
Switching from AppleCare to AKKO gives consumers a number of benefits that can be summed up in one word: Freedom! You'll be free to:
Let's take a look at each of these benefits in detail.
Used and Refurbished Devices
For thrifty or environmentally conscious phone users, buying a new phone isn't the goal. Used and refurbished models can work just as well as a completely new phone. However, most companies want consumers to focus on new purchases, which is why many of them offer insurance deals for brand-new items.
AKKO lets you insure whatever phone you buy – whether it's brand-new, a hand-me-down, or a refurbished device from a third-party seller.
With AKKO's unlimited claims, you can file as many phone insurance claims as needed throughout the year. AppleCare+ coverage has a two-claim-per-twelve-month limit (and so do
most carrier insurance plans
).
With AKKO, you could be paying as little as $5 a month to protect your phone. For the same price as AppleCare, you could cover all of your electronics (1 phone + up to 25 devices!). Additionally, you'll pay a much lower deductible when it comes to AKKO's theft insurance. (Side note:
Most device theft
occurs on college campuses!) Pay as little as $75, as opposed to the AppleCare+ plan's $150 deductible.
Before getting your new coverage under AKKO, you'll need to cancel AppleCare. To do this, you'll need to know which payment plan you're on. This means finding out when your current insurance coverage expires.
Did you pay in full? You can still cancel your coverage. To do so, follow these steps:
Locate your AppleCare agreement number by signing into MySupport.
Find the device's serial number. To do this, go to Settings > General > About
Locate your original sales receipt
Contact Apple Support
Cancel your AppleCare plan
You can cancel AppleCare coverage in your Settings. If you don't see it there, you might need to finish setting up your device. After that, it should appear.
However, if AppleCare still isn't showing up on your device, you'll need to contact Apple Support so they can cancel it for you.
Follow this path on your device:
Settings > Your Name > Subscriptions > AppleCare > Cancel Subscription.
Canceling by Phone or Online
You can chat online or on the phone with an Apple Support staff member. You can call 1-800-800-2775 or follow these steps to cancel online:
Click "More"
Choose "Hardware Coverage"
Click on "Other Hardware Coverage Topics"
Select "Cancel" or "Request a Refund for AppleCare."
Click to chat with a team member. Once you connect with the team, just let them know you want to cancel AppleCare.
Can I Get a Refund If I Cancel AppleCare?
If you paid in full, you can get a partial refund.
Once your coverage is canceled, your card should be refunded for the remaining time on your policy. If you cancel within your first thirty days, you get a full refund. The only deduction would be the value of any services already provided.
If you cancel after the first thirty days, you'll get a percentage back based on the amount of time you have left on the coverage plan, minus any services already provided.
If you pay monthly, there won't be a refund. The coverage will just expire at the end of the pay period. However, you should see that you've stopped being charged the monthly fees after you cancel.
Can I Transfer AppleCare to a New Device?
You can transfer AppleCare to a new device, but only for thirty days.
Let's simplify the rules:
1. The AppleCare coverage is tied to the device.
2. Ownership of AppleCare (payment) is connected to the person.
So if you're paying for AppleCare, it's coming out of your bank account. But it's only covering the phone with the registered serial number. If you give your old phone to someone else and buy a new one for yourself… you're paying for their coverage, not the coverage of your new phone (which has a new serial number).
Unfortunately, this is why buying a used iPhone can be tricky. The seller might say it comes with AppleCare…and then cancel the insurance as soon as you buy it. You'd be none the wiser.
You can transfer AppleCare coverage to your new device, but only within thirty days of purchasing the original device and plan. After that, it's tied to the serial number of that device forever. For coverage of the new device, you would have to get a new AppleCare plan and cancel the old one.
Can you Cancel AppleCare Anytime?
Yes! You can cancel and switch to an AppleCare alternative anytime.
What Happens if I Cancel AppleCare?
You'll get any refund that's owed to you. It is important to note that once you cancel AppleCare on a device, you can't get it back if the device is no longer eligible.
Are your eyes tired of reading all of those rules and restrictions? Switch from AppleCare to a plan that allows you to cover multiple devices, make as many claims as you need, and pay way less. It's a huge win for your savings and your sanity. No "gotchas" here.
Ready to make the switch to one of our phone protection plans? Easily sign up for AKKO online. Psst! We've also got Family Plans to cover the whole gang!