Switching from
Squaretrade to AKKO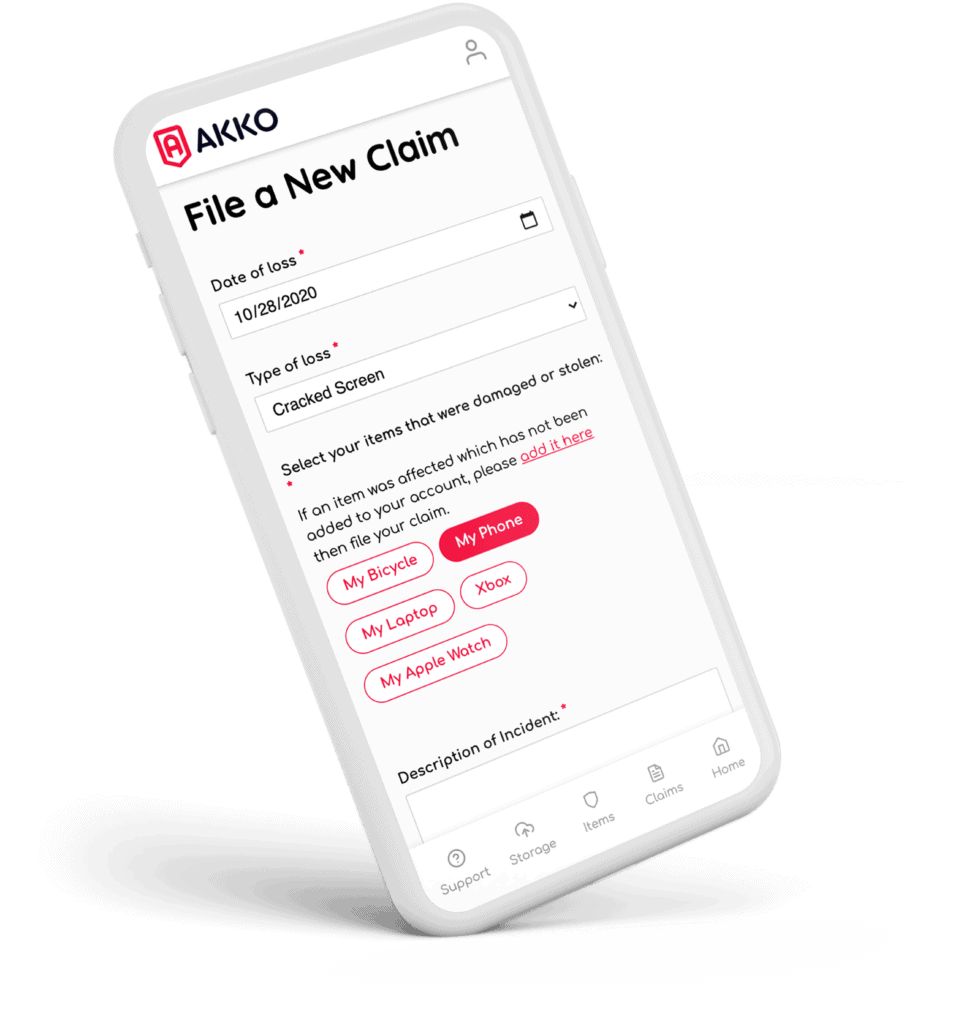 While you're on the hunt for a Squaretrade phone insurance alternative, you may find yourself feeling overwhelmed by all of the options that are out there. Nearly every cell phone carrier offers their own version of device protection, often conveniently bundled into their cell service. However, in many cases, the phone insurance option being sold by your carrier isn't the best choice overall.

You may be wondering, "Why wouldn't the plan offered by my carrier be the best choice if it means that all of my device expenses are bundled in one place?"
Here's the reason: Carriers often take advantage of the convenience factor and charge unfairly high rates for phone insurance, all while providing limited opportunities to file a claim.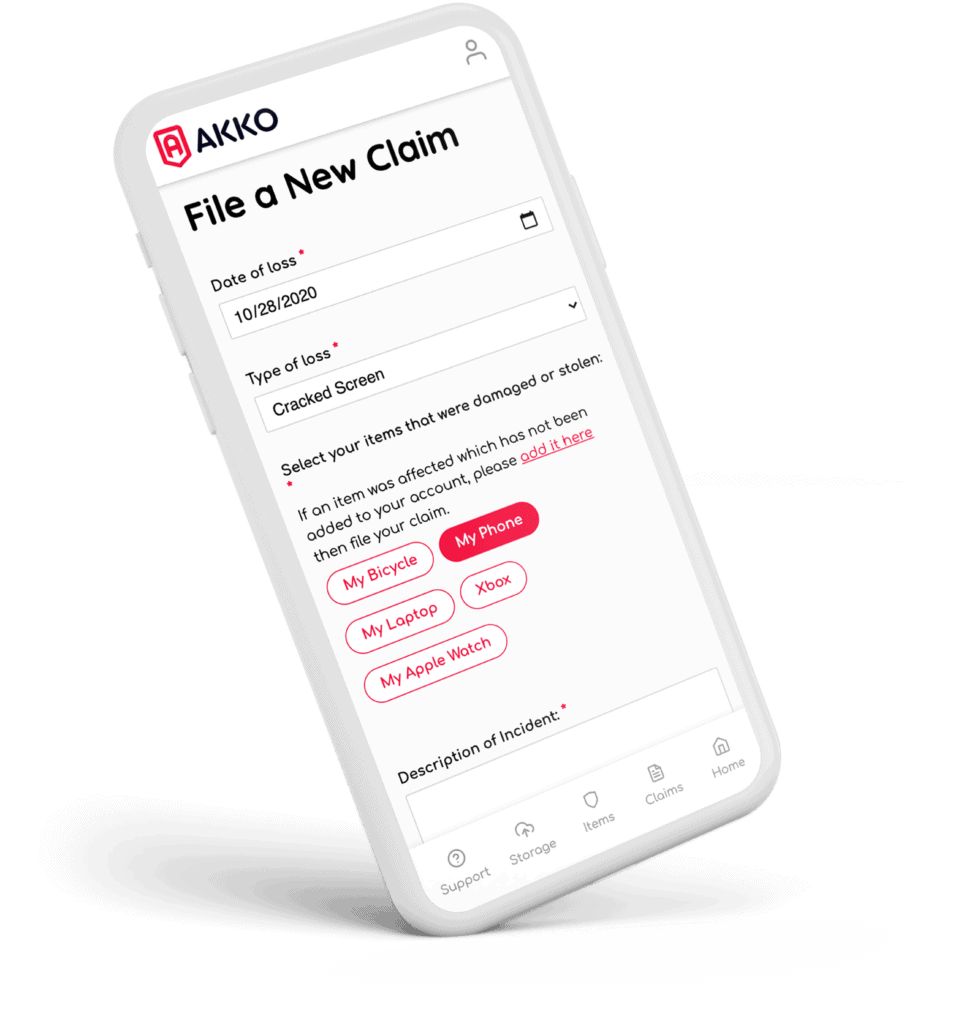 Looking for an
Squaretrade Alternative?
If you're feeling unsatisfied or even frustrated by your Squaretrade phone insurance, you're not the only one. Though the company's services do cover phone loss due to theft, accidental damages, and internal mechanical breakdowns, Squaretrade protection plans don't include used or refurbished phones.

The deductibles you pay after phone replacement tend to be high with Squaretrade, and the number of claims you can file in a 12-month span are limited to about 3 per year.

Ready for an alternative? We get it! AKKO isn't looking to sell you any shiny new devices or gouge you with hidden fees—our only goal is to provide high-quality cell phone protection at a low monthly cost with a variety of distinct benefits that you won't find anywhere else.
Used or refurbished devices
Theft/Replacement
$75 - $100
Used or refurbished devices
| | | |
| --- | --- | --- |
| | | |
| | | |
| | | |
| Used or refurbished devices | | |
| | | |
| Deductibles (Theft/Replacement) | | |
| | | |
Benefits of AKKO Phone Insurance
With AKKO, you'll enjoy a level of freedom with your device insurance that you can't achieve with a cell carrier's insurance plan or another third-party plan.
Some of the top benefits of an AKKO insurance plan include:
Let's dive into the details of each of these great benefits.
Used or Refurbished Devices
If you currently use a refurbished or hand-me-down phone, you're likely already aware of how difficult it can be to get your phone insured. Cell carriers want you to buy the newest phone on the market instead of saving money with a perfectly good, refurbished device, which is why they typically only provide phone protection for brand-new devices.

No matter where your phone came from, we believe that you deserve the same protection as any device user. With AKKO, you can insure any phone with the same level of protections, whether it's a hand-me-down or refurbished from a third-party source.
As you can tell by our comparison chart, the vast majority of cell phone carriers and phone insurance providers (including Squaretrade) only allow a limited number of claims to be filed in a calendar year. Typically, this number ranges from one to three, which can become a problem if your entire family is covered on a family plan or bundle.
Accidents happen, and families with several phones on the same plan may need access to more yearly claims than most insurance companies can provide. With AKKO, you won't have to worry about meeting a maximum; we accept unlimited claims throughout the year.
Phone coverage with AKKO starts as low as $5 per month. That's as much as one or two cups of coffee! Squaretrade and similar phone insurance companies typically start at a higher minimum and can cost up to $20 extra on top of your regular phone bill each month.

Remember, filing a phone insurance claim usually requires a deductible, too. Luckily, AKKO keeps your deductibles low, starting around $29 per claim and never going above $99. Squaretrade deductibles can reach as high as $299!
How to Cancel
Squaretrade
If you're ready to cancel Squaretrade insurance but aren't sure how to get started, don't worry—switching from Squaretrade insurance to AKKO coverage is easy and quick. The first thing you'll need to do is check when your current coverage will expire.
Check When Coverage Expires
No matter which phone carrier you have, Squaretrade generally offers the same coverage options. Find out whether you paid for a 1, 2, or 3-year plan in advance or you're paying a monthly fee.
If you paid for your Squaretrade plan in full, you can cancel anytime, penalty-free. Simply call your phone retailer or log into your account on your phone carrier's online portal to get started with the cancellation process.
If you pay each month for your service, it's just as easy to cancel Squaretrade phone insurance. Follow the same directions to speak to a representative on the phone or online to access your account with Squaretrade and go through the cancellation process.
Cancel By Phone or Online
In order to find the right number to call to cancel Squaretrade insurance, you'll have to determine which carrier or company you're accessing coverage through.
Some of the common carriers include:
Sprint
AT&T
Verizon
Geek Squad
Costco
Whichever avenue you accessed your Squaretrade plan from, call the company's main customer service line to find out how to cancel Squaretrade phone insurance.

The same goes for online cancellations. For most cell carriers, you should log onto your online portal, find the homepage for your services, and find your cancellation options there.
If you aren't sure how to use your online portal or haven't set one up, you can find assistance by calling your carrier's customer service line.
Can I Get a Refund
If I Cancel Squaretrade?
Squaretrade offers full refunds for those who cancel service within 30 days. If you paid in full for a plan and cancel after 30 days, you will receive a prorated refund. If you pay monthly and cancel after 30 days, you will also receive a prorated refund for the remainder of the billing cycle.
Get the Phone Insurance You Deserve with AKKO
It's time to make the shift to a Squaretrade phone insurance alternative that has your best interest in mind. Switching from Squaretrade insurance to AKKO will save you money and provide you with the level of protection you deserve. Check out our phone protection plans today!