Switching from
Upsie to AKKO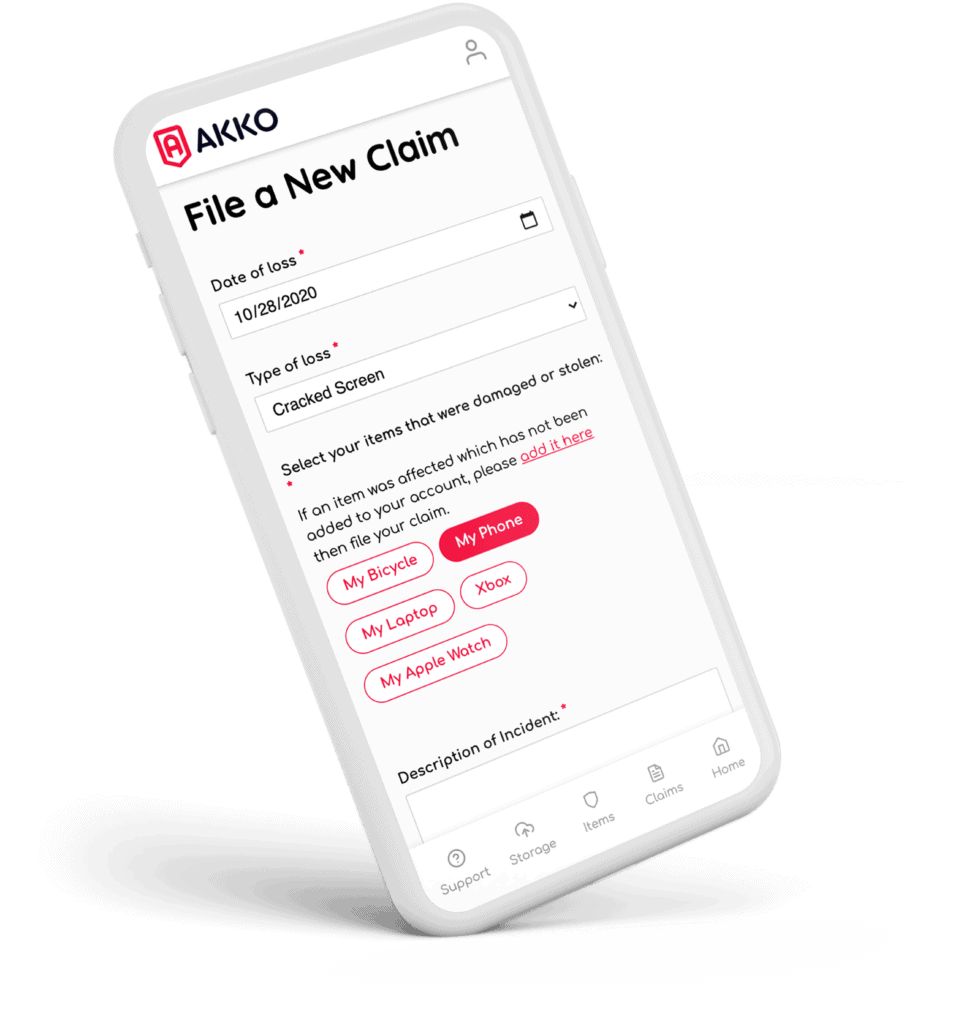 These days, keeping your smartphone safe and protected is more important than ever. That's why it's crucial to have the highest quality protection plan available for your cellular device. However, when customers want to make the switch from one company to another, the process can be difficult.
Trying to switch from Upsie to a better alternative? If you feel like your Upsie phone protection plan may not be the best option for you, we'll help you figure out the Upsie cancellation process in our guide to switching from Upsie to AKKO.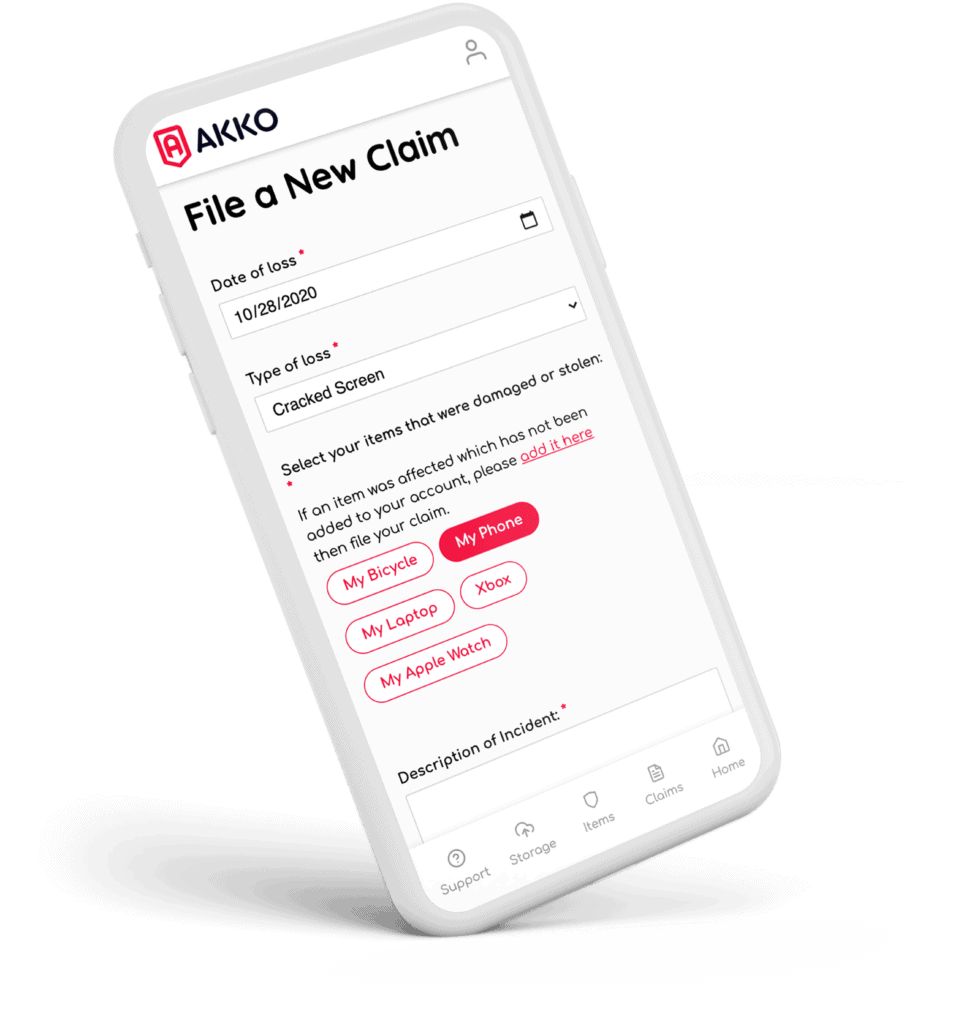 Looking for an
Upsie Alternative?
Generally, Upsie deductible costs tend to fall within the same range as deductibles from AKKO. Both companies cover many of the same issues, including accidental damage and internal breakdowns.
However, Upsie's high plan costs, extended warranty commitments, limited coverage, and extremely low number of claims allowed make many customers reconsider the value of their Upsie plan.
AKKO proudly offers a desirable alternative to Upsie service, with easy bundling for family plans, low deductibles, low monthly costs, and much more.
Used or refurbished devices
Theft/Replacement
$75 - $100
Used or refurbished devices​
Theft/Replacement
$75 - $99
| | | |
| --- | --- | --- |
| | | |
| | | |
| | | |
| Used or refurbished devices | | |
| | | |
| Deductibles (Theft/Replacement) | | |
| | | As few as 1, lifetime coverage limit = cost of the device. |
Benefits of AKKO Phone Protection
Customers enjoy several distinct benefits when they switch to AKKO as an Upsie phone insurance alternative. Most of our customers describe it as newfound freedom compared to their previous phone protection plan.
With AKKO, you can:
Let's explore the benefits of switching from Upsie insurance in detail.
Getting your cell phone stolen is never a good feeling, especially if your phone insurance plan doesn't cover theft. Luckily, you can rest assured that your AKKO phone protection plan will be there to support you in the event of a stolen phone.

In contrast, Upsie phone insurance does not cover phone theft, which can leave many customers feeling unprotected, as cell phone theft is an increasingly common problem.
If you have a family or bundle plan for your cell phone insurance, it's very possible that you may find yourself in a sticky situation if your insurance plan only allows you to file one claim per year, as is the case with Upsie's plan.

Upsie coverage also has a lifetime limit that's equal to the cost of your device. With AKKO, there's no lifetime limit to the coverage you can receive. Plus, you can file unlimited claims for the devices on your plan.
Upsie phone insurance is paid up front for a two-year period, while AKKO insurance plans are typically paid monthly. However, when you break it down, AKKO users still tend to spend less over a period of two years for their monthly coverage than an Upsie user will pay up front.
Plus, AKKO's low monthly payment system makes budgeting much easier as opposed to paying a large sum at once. AKKO phone protection plans start as low as $5 per month, just about equal to a cup of coffee!
Generally, Upsie and AKKO phone protection plans offer similar deductibles. However, Upsie plans don't provide coverage for phone theft, which means that customers will have to pay out of pocket to replace a stolen phone. Low deductible rates won't matter much if you're forced to pay hundreds of dollars for a new device!
If you're ready to cancel Upsie phone insurance and opt for a phone protection plan that works better for you, the first thing you'll need to do is determine when your current Upsie coverage expires.

The easiest way to cancel Upsie insurance is to follow these steps:
Log onto your online portal
Go to the My Account page
Once you see your warranty, click "Cancel"
Type in why you want to cancel Upsie phone insurance and click "Submit"
Once you've followed these steps, Upsie will process your request as soon as possible.
Can I Get a Refund
If I Cancel Upsie?
It depends on the circumstances. If you cancel Upsie insurance within 30 days of purchase and haven't filed any approved claims, you'll receive a complete refund.
If you cancel after 30 days but still haven't filed a claim, you'll get a prorated refund minus a cancellation fee of 10%. If you've filed a claim that's gotten approved, you aren't eligible for a refund.
Save Big by Switching to AKKO
Switching from Upsie insurance to AKKO can save you money and stress in the long run. For affordable cell phone protection you can trust, AKKO is the best Upsie phone insurance alternative. Make the switch today!